Vineyards Map
See the map of all our listed vineyards.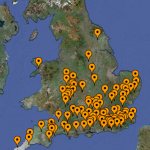 Tell us more
We are interested in collecting trends as wine production in the UK increases over the next few years. Contributions from vineyard owners are most welcome.
Please complete the questionnaire
Follow converstions on twitter
Get the latest tweets from the vineyards.