DT2 9HL&am
Wiltshire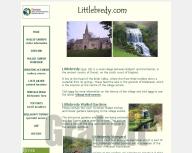 Have we got it right? Please help us to make this page more informative.
Complete the
Vineyard Questionnaire
.
Wine Awards
Wines
No information available on wines for this vineyard.

No Flickr results found for the search: 'Littlebredy Vineyard'
Twitter
No Twitter information available for this vineyard. See what other are
saying ..
Tweeters Nearby
There are no Vineyard Tweeters within 400 miles of Littlebredy Vineyard
See the Vineyards Map for more.